This tool is able to read HST Format of Metatrader4.
Description
It supports old and new format of HST. You can use this tool to verify your hst files. As many of you know HST Format has changed from Build 600+. This tool supports both versions automatically. We plan to extend this tool towards your needs. Please give us your feedbacks about our tool. This tool is complementary for our users and its Freeware
Features
Old & New HST Format is supported
Able to load only a portion to reduce load time
Loads HST in background to avoid freezes, this way you can load huge files too
Completely freeware
Screenshoots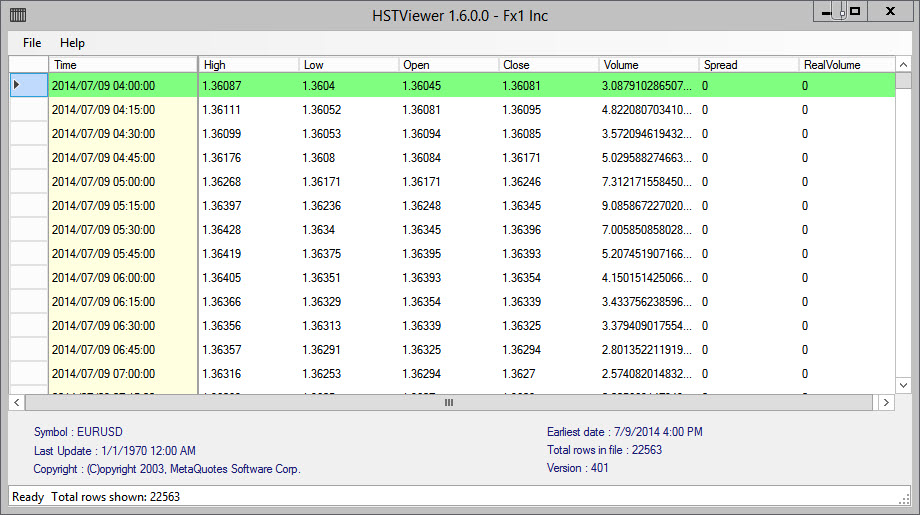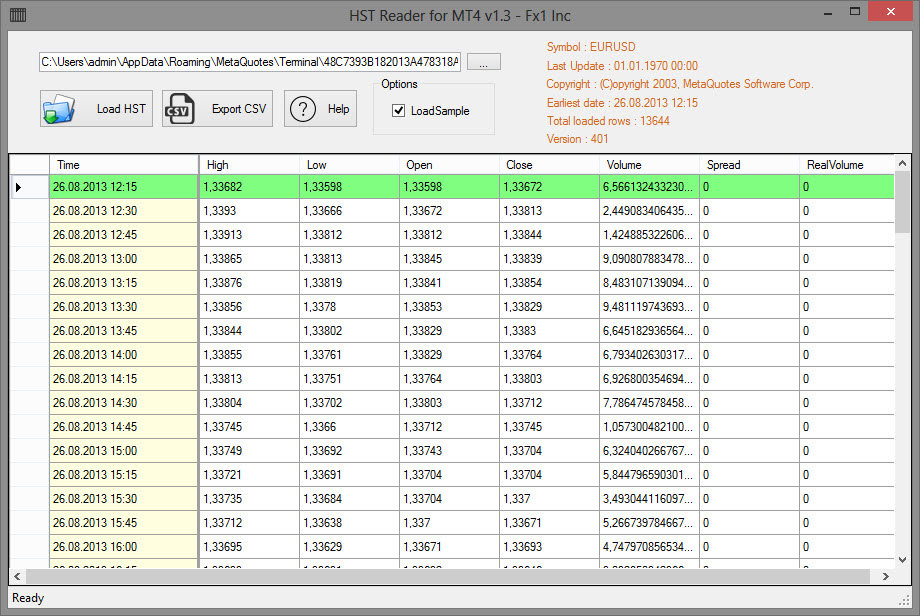 Licence
HSTViewer is freeware. You can distribute if completely free. It can also be included to your installation packages.
Downloads
Version
Description
Download
1.6

GUI Update
Several bugs fixed
Loadsize selection implemented
Possible to load files over 10.000 rows
Date column sortable

Download v1.6
1.4

Initial version. Enjoy it!

Download v1.4